Awards presented at the monthly GMRPA meeting on August 14, 2008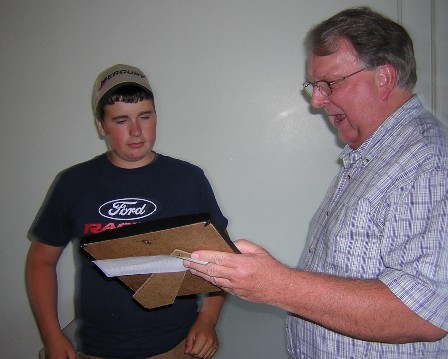 Tanner Matteucci being presented with a plaque and check for
submitting the winning entry of "Independence Park"
to the "Name the Park" contest.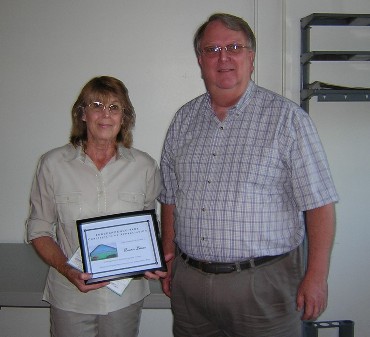 Grand Mound Rochester Park Association President Lysle Heap
Also presented a plaque and check to Bonnie Lettau. She was
given the award even though her submission of Independence Park
was later than Tanner's but it also included some history of the name.