Home
Page 2
Page 3
Page 4
Page 5
Park Index

GRAND MOUND ROCHESTER PARK ASSOCIATION
Photos of New Additions to the Park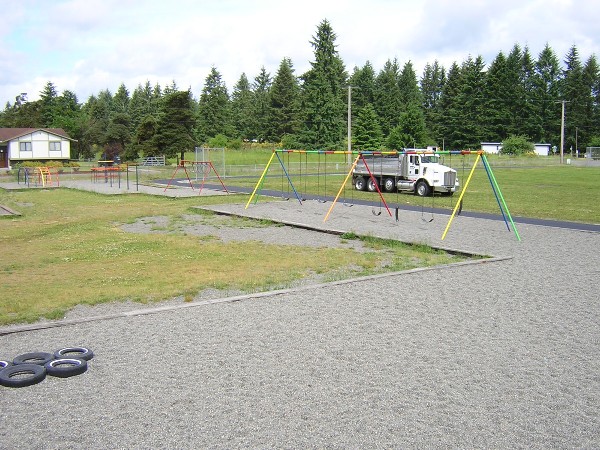 The walking path is now paved around the perimeter of the park
Photo of the the half-court basketball area as it was being paved.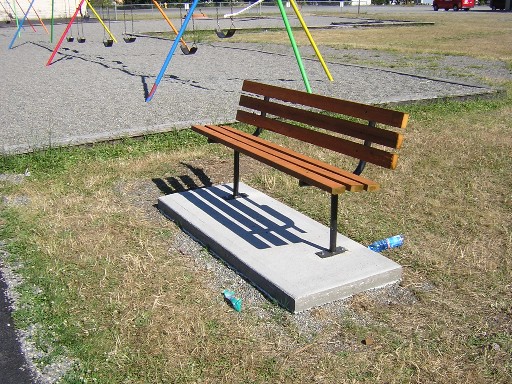 Two benches were installed on Friday, July 6, 2007. On Saturday, July 14th the work party crew placed flower pots and did other landscaping.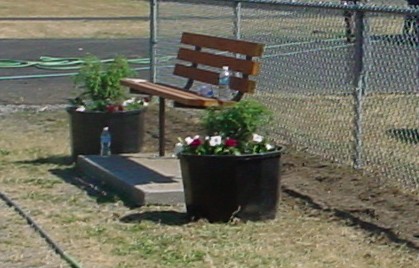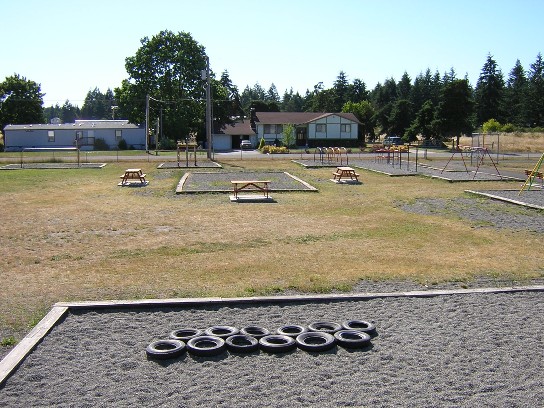 Three tables were installed on Friday, July 6, 2007 adjacent to the area that will later become a covered picnic shelter.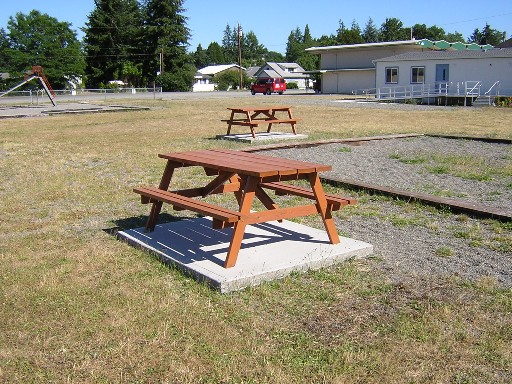 A closer view of one of the three picnic tables in the park.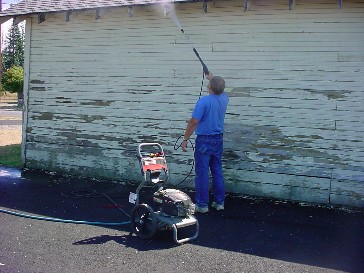 The side of the "storage shed" is pressure-washed. A mural will be designed by the Boys and Girls Club members and then painted on the building.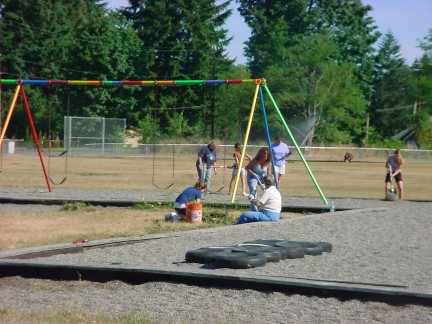 General "clean-up" underway in preparation for the
"Ribbon Cutting" opening of the new paved walking path.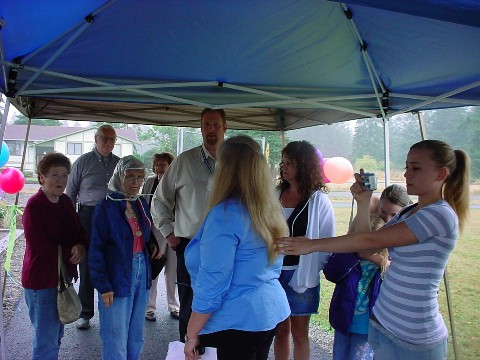 People beginning to gather for the ribbon cutting ceremony on Wednesday afternoon, July 18, 2007..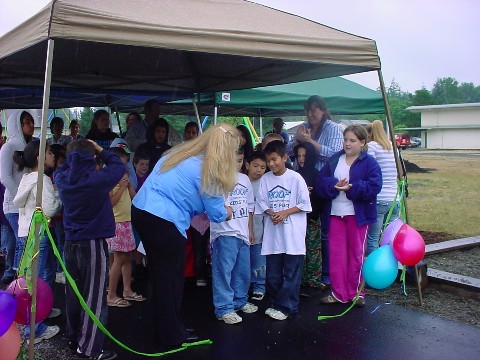 Two of the children who had completed 99 laps each during the ROOF Community Services participation in the Park walking program did the honors of cutting the ribbon!
Top of Page
Page 2
Page 3
Page 4
Page 5
Park Index
Home