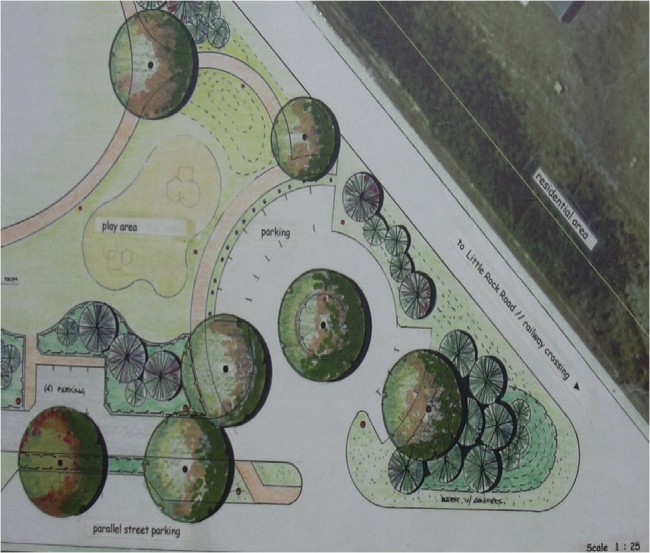 This view shows the detail of area at the north end of the park. The Multiple Use Sports Area is to be a grassy field where various sports or other informal activities can be enjoyed. It is not a "dedicated" ball field for only one sport but rather an area that can be utilized for multiple types of activities.
There is parking available at the right edge of this view and along the west side of Bend Street. These places to park will be convenient to the play and picnic areas shown in this view.
The shrubbery will be a low-growing easy maintenance type to provide good visibility from all points. Low mounding will be used to restrict vehicular traffic within the park.